Nursing care
for the well-being
of your family
Home nursing: providing compassionate relief for everyone
Sometimes, our parents, our children or even our good friends may need care that we can't provide directly. Maybe we don't have the time, maybe we don't have the necessary knowledge or aptitude, or maybe we just don't have the right kind of equipment. In these cases, private home nursing makes a lot of sense. It provides relief not only for the patient but also for the friend or family member who feels overwhelmed by the situation.
You'll have access to qualified personnel who can intervene, lending your family some much-needed assistance.
What services can home nursing provide?
Medication : administering oral and topical medications, ear and eye drops, injections, nebulizers, inhalants and oxygen
Personal medical care : nail cutting, foot care, suction and hydration of the oral cavity, bowel movement monitoring
Vaccinations
Wound care
Phlebotomy (drawing blood)
Suture removal
Cholesterol and blood pressure monitoring
Post-operative care
Diabetes management: filling syringes with insulin, monitoring blood sugar and prescribed dosages of medication, drawing or mixing insulin for future injections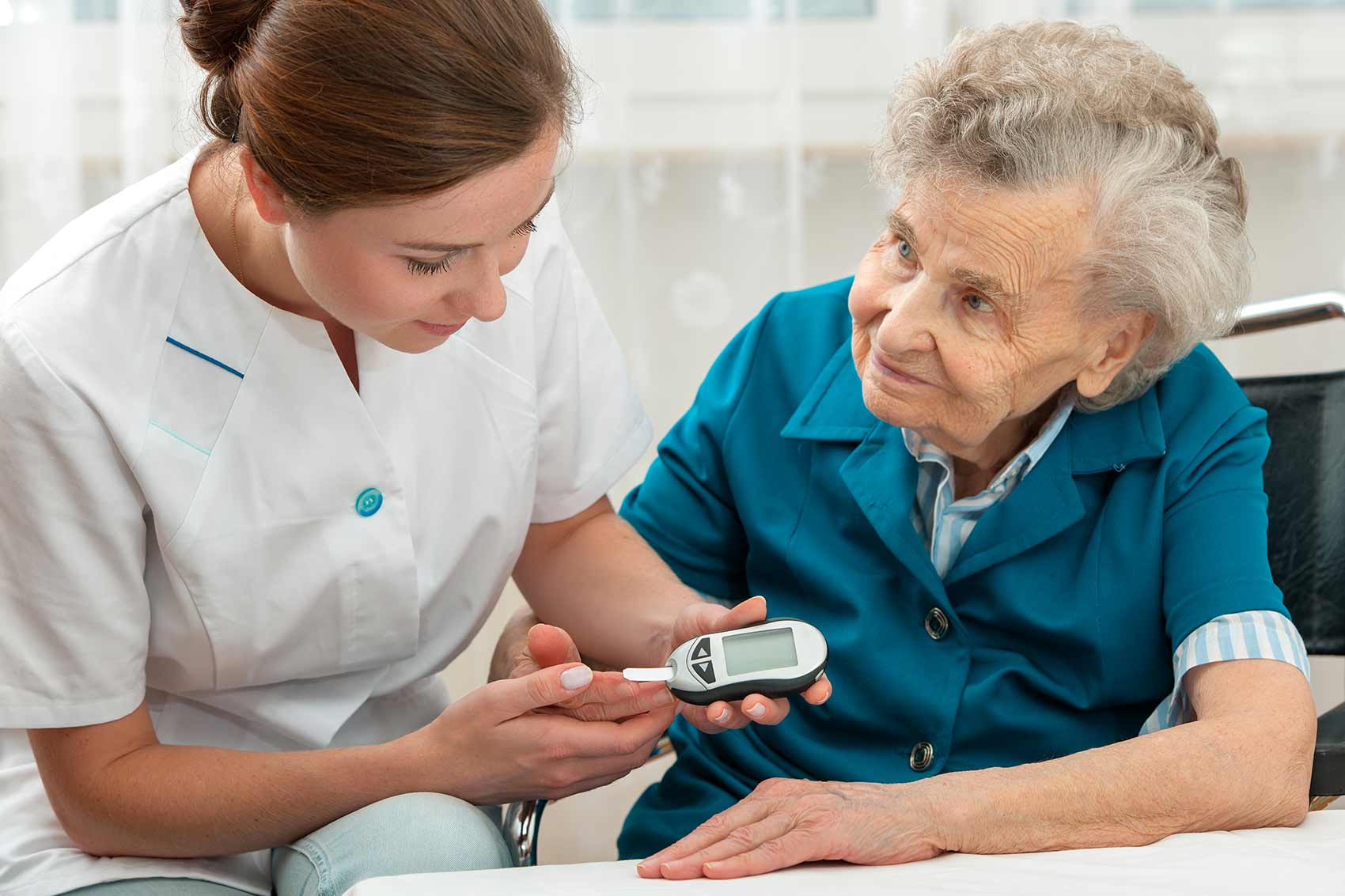 Stoma and catheter care and maintenance
Medication management: placing medication in weekly or automatic pill dispensers to ensure the correct timing and dosage
Family member education: training family members so they can administer the necessary care
Vigilance: keeping an eye on a hospitalized person for one or more nights
It's our job to reassure you
In a perfect world, we'd all be able to provide those around us with the care they need. We wouldn't just be there for them; we'd also know how and when to intervene.
However, despite your best intentions, perhaps your time is limited, your energy levels are up and down or your knowledge simply isn't up to the task. We know you're doing your best and we can help.
Our private nursing and attendant services are available at all times—days, evenings and nights. Enjoy care and support in the comfort of your own home or another location that's convenient for you, regardless of the duration of the assignment or nature of the duties. Whether you require care for yourself or for a loved one, our team of dedicated professionals will be attentive to your needs and capable of intervening at any time.