There comes a time when it's our
turn to take
care of them.
A home care agency specially adapted to the needs of Quebec residents
In order to better adjust to the particular healthcare needs in Quebec, Comfort Keepers is now Elite Comfort; however our mission remains the same: to maintain the best quality of life for those who are dear to you.

We know that each individual faces unique obstacles in life—whether a loss of independence, safety concerns, physical challenges or diminished mental faculties—and that the individual's family does its best to cope with these obstacles. Our dependable human resources can support you in that effort.
Every human being has the right to security, compassion and joy.
Although our company has changed names, you can rest assured that our professional team is the same and that trust is still a top priority. Because we know that it isn't easy to welcome a stranger into the privacy of your home, let alone trust that this person will be committed and compassionate. That's why we make every effort to ensure that all of our services are provided in a spirit of respect, dignity and compassion at all times, regardless of the circumstances.
Do you need support personnel?
Elite Comfort is the leading provider of agency personnel for the Occupational Health and Safety Commission (CSST), as well as local community service centers, long-term care facilities and hospitals throughout the province.
Visit our healthcare personnel placement page—a great resource when you need to fill a replacement position in one of Quebec's public institutions or find home nursing services that are structured and scheduled according to your needs.
Who directs our centers in Quebec?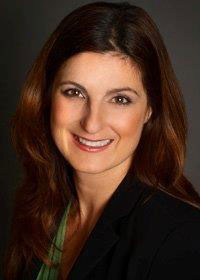 Jill Eusanio
General director responsible for the West Island and Montérégie areas
In 2005, Jill founded the Quebec branch of Comfort Keepers, which became Elite Comfort Health Care in 2020. Originally trained as a lawyer, and certified as a consultant in senior aid, Jill is a consummate professional, securing, organizing and providing quality assurance for all of our services.
Jill uses her experience and knowledge to work in developing compassionate, effective home care programs for the senior citizens of Quebec. She continues to develop the range of services for the elderly and the territory in which this care is offered, with the aim of making them available everywhere throughout Quebec.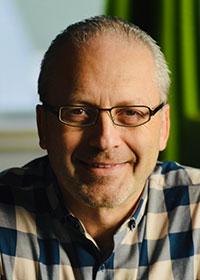 Elliot Kasser
General director of Elite Comfort in Laval and North Shore

Elliot has lived in Laval for more than 50 years. Deeply passionate, he is always looking for ways to help people. Before launching Elite Comfort (formerly Comfort Keepers) in Laval in 2012, Elliot gained extensive experience working in a variety of demanding positions over a 16-year period.
As a key player in major pharmaceutical companies like Wyeth and Pfizer, he developed the strong project management skills and leadership abilities he relies on today.
A seasoned professional looking for a change, Elliot felt that helping Laval's senior population would be a worthy cause. All the more so because he had experienced the needs in this area in a very personal way, as his father was suffering from Alzheimer's.
Today, Elliot continues to seize every opportunity he can to help make a real, sustainable difference in the lives of seniors. He has succeeded in establishing himself in an industry that requires an enormous amount of trust and compassion and has actively contributed to that industry on a consistent basis.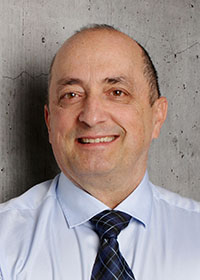 Gaétan Houle
General director of Elite Comfort in Quebec City
With a bachelor's degree in psychology and school maladjustment, Gaétan would make one of his first business moves in the field of early childhood development, managing private daycare centers and non-profit childcare centers.
Twenty-five years later, the world of seniors and home care would become his passion through the development of a new Quebec-based Comfort Keepers franchise, which would subsequently become Elite Comfort.
The venture continues with the same values of quality and respect. In partnership with his spouse in business and in life, his family side has been a constant in all of his undertakings.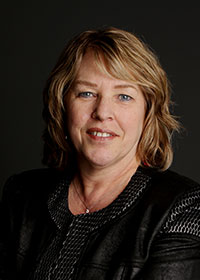 Lyne Audy
Director of human resources for Elite Comfort in Quebec City
With a degree in business administration, Lyne has more than 30 years of business management experience to her credit. She started out as the owner-manager of two large daycare centers, as well as the general director of a non-profit childcare center.
New challenges led her to develop a Comfort Keepers franchise in Quebec City. In 2020, the company became Elite Comfort.
From the beginning, Lyne has worked in tandem with her husband. Family values are consistently reflected in all of her endeavors. For more than 30 years, she has been working for people and with people, whether young, not-so-young or elderly.
How Elite Comfort Health Care can make a difference
For many people, our services offer a respite—the peace of mind that comes from knowing that their loved one isn't alone but, instead, is in good hands. We'd like to share the story of Anne, who turned to our services.
Anne's story
My father was a man who loved life and appreciated each moment. He always did things his way, even if that sometimes made his life more complicated! So it wasn't easy to convince him to accept home care.
My sister and I wanted to do more for this man who had given us so much, but we couldn't be there as often as we would have liked. We were relieved when, after several months of discussion, he finally accepted, perhaps for the first time in his life, the help being offered to him.
This help took the form of a very amiable home care provider who knew how to treat him with the respect and dignity he deserved. My father quickly learned to appreciate the company of this lady, who seemed to appreciate his company, as well. Every Monday morning, I left with the assurance of knowing that she was there to take care of my father and keep him company. My father passed away a few weeks ago at the age of 95, after living a good life, during which he spread happiness to everyone around him.
My family and I would like to thank you from the bottom of our hearts for this lady who managed to brighten the final months of my father's life.
Anne Q.
It's possible to remain at home without suffering from loneliness and without missing out on anything. Elite Comfort can help you.